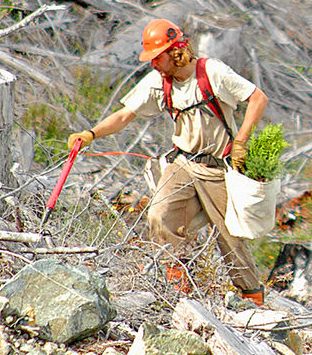 Nominated by: Anonymous Summit Planter
Added Aug 25, 2006
This guy is the smoothest planter there is in the INTERIOR! On a day by day basis it is impossible to out plant him. Over a million trees planted just for Summit!!!
Nominated by: Jaya Surjadinata
Added Oct 7, 2006
I noticed Wes Wall is on your Hall of Fame. I work with Wes and it's true, he is one of the most efficient planters out there. A true hi-baller with great quality.