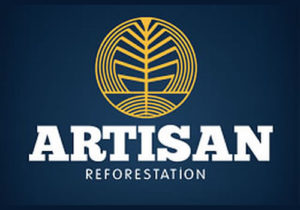 Hello Folks,
Artisan Reforestation is accepting all planter applications for a few open spots in our camp.  An ideal candidate will have a minimum of 2-years of BC experience and seek a safe, professional, and caring working environment.
We are a small, energetic, and dedicated camp of 50 experienced planters based out of Fort St. James, BC that like to focus on the details.  We have a full spring, summer and fall season lined up with 60+ spring & summer expected planting days and 15+ fall planting days.  All of our contracts are with long-standing local clients.
2019 Highlights include:
75+ day spring, summer, fall season.
NO camp costs.
Full-time complimentary camp MASSAGE THERAPIST.
2.5 cent average increase on 2018 rates—prices start at 15 cents.
16.5 cent average for easy/moderate ground (Vanderhoof/Fort St.James)
Full planting days—short drives and no blocks moves during the day.
Highest food budget in BC:

Daily lunch table includes: almond butter, nutella, real maple syrup, 3 types of cheese, 3 types of meat, 2 spreads…
Dinner highlights include: lamb, prime rib, fish/seafood, pork belly, home-made burgers, pulled pork, duck, ethnic theme nights…
Cater to vegetarians, vegans, gluten-free, allergies, etc.

Safety first approach—full time camp OFA
**FUN STUFF** Wood-fired hot tub, 2000-watt camp stereo, ping-pong table, fooseball table, board/card games, espresso machine, HD movie projector, night-off theme parties…
2018 Season stats:
Spring & Summer planting days: 56
Fall planting days: 17
Total planters: 48
Camp planting average earnings: $353/day
Top-5 planter average earnings: $517/day
Average planter experience: 4.7 seasons
Camp ratio: 42% Female/58% Male
Thank you for your time and feel free to contact me if you have any questions about our company, culture or upcoming season.
Visit our website for more information or to submit an application: www.artisanreforestation.com
Regards,
Peter Horak
Owner/Supervisor
peter@artisanreforestation.com