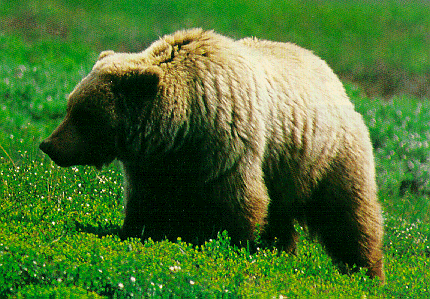 Virtually everyone who goes treeplanting has either had an uncomfortable encounter with a wild animal or knows someone who has. This is inevitable; we are working in their territory, invading their space.
Depending on where you work, hazardous wildlife many include: Black Bears, Grizzly Bears, Moose, Wolves, Wolverines, and Cougars.
Black Bears
Black bears have a nasty habit of coming to visit you on the block, in camp and even in your tent. A treeplanters best defence is to learn how to avoid bear encounters.
Grizzly Bears
Grizzly bears are far more scarce than black bears. Grizzly bear sightings and encounters are few and far between in most regions. In some regions, like central and eastern Canada, there are no grizzly bears.
Moose
Although they avoid human contact, moose can become extremely violent when threatened and will attack if they feel that their life, or that of their young is in danger.
Wolves and Coyotes
Seldom seen but frequently heard in some regions, these critters can make quite a racket at night.
Wolverines
Granted, the odds of ever seeing a wolverine in the wild are slim to none. There have been very few studies as wolverines are extremely introverted animals that avoid human contact at all costs.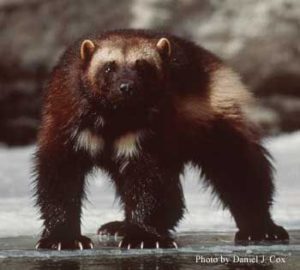 When full grown, wolverines are about the size of a medium dog. With that in mind, consider that a wolverine can rip apart frozen flesh and massive moose leg bones with its teeth and claws. They have been known to stand up to grizzlies at a kill site and have been seen taking down bull moose on the run.
We have yet to meet a planter who has encountered a wolverine.
Cougars
The cougar's secretive nature and impressive predatory abilities has resulted in a wealth of misconceptions and irrational fears. Cougar encounters are very rare; historically almost all cougar attacks have been against small children.