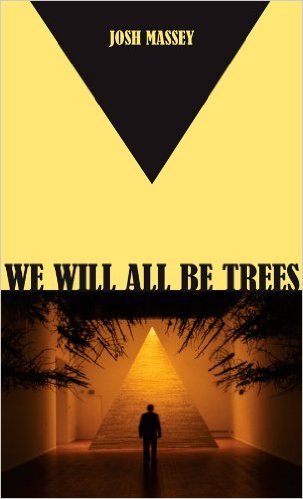 We Will All Be Trees by Josh Massey gives us a hilarious and illuminating insider's report on tree planting culture, combined with a biotech mystery.
Grant is a long-time planter with a cracked past, whose already jaded veteran worldview becomes increasingly unhinged throughout the course of a brutal contract. Grant, along with a slew of odd characters — including bikers, rappers, hippie rednecks and freeloving Quebecers – must attempt to upend the malevolent plans of Northern Cloners and reset the balance between planter and tree.
Employing a dreamy prose style and multiple points of view, Massey brings to life an engagement with nature that acknowledges its terrifying, illogical aspects.
Available through bookstores and online at Amazon and the Conundrum press website.