Heritage Reforestation Inc.

Heritage Reforestation Inc has been planting trees in Ontario, Manitoba, New Brunswick and Alberta for 35 years.  It started when a couple foreman and supervisor left one of the large Ontario companies to start their own thing.  We have since grown into a competitor of the larger Ontario companies.  Our goal is to keep the small company feeling while planting some of the largest contracts in Ontario.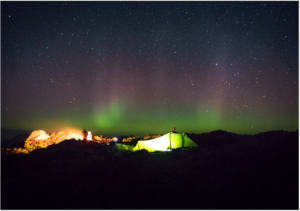 Why plant with HRI?
Top Level Training – Over the years we have developed an industry leading training program for rookie planters.  There is a lot to learn as a rookie planter, and we have figured out the best sequence  and pace to teach it all.  All of our employees; supervisor, foremen, experienced planters, help with the rookie learning curve, and we believe you can make a big paycheque right away in your first year.
Top Level Prices – Over the past 5 years, tree prices in Ontario have caught up with the rest of the country.  HRI was at the forefront of this movement and we continue to aggressively increase planter wages each season. 
Top Level Planters – HRI consistently produces incredibly fast planters.  It's part of our culture, and if you want to get fast this is the place to do it.  Being surrounded by very talented veteran planters is simply the best way to learn.
Great Atmosphere – The 'night off' in camp is a highlight of everyone's week.  With everyone in camp in a good mood, campfires, music, great food, it is easy to have a great night.  We also run themed nights like talent shows, prom night, bush Olympics, Dodgeball.  These nights cement the tight bonds that planters are famous for. 
Additional Work Opportunities – Our spring tree plant starts in late April and runs to early July.  It is the perfect chance to make an entire summer's worth of money and still have one month of summer holidays left.  However, if you're looking for more we run summer plants, cone picking, brushsaw thinning, site prep and more.
There are many challenges along the way, but for those who stay focused the rewards are great, both intrinsically and financially.  If you're looking for a challenging, meaningful, and rewarding summer job, this is it.