Duffle Bags and Backpacks
Packing your gear properly will cut down on clutter and annoyances when trying to find one item amongst all your personal belongings. Top loading bags of any size, shape or form will cause you grief.
Duffle Bags Pros and Cons
Well suited for living out of a "suitcase" due to ease of accessing gear.
Poor quality duffle bags tend to fall apart mid-season.
A very solid duffle bag will serve you well and it will last for years.
Hockey bags tend to work quite well provided it wasn't your Dads' duffle from when he played pee-wee.
Backpacks Pros and Cons
Good for transporting gear, such as sleeping bags and tents, sleeping pads, shovels or anything else you may want to lash onto it.
Usually poorly laid out when being used as a suitcase, as most are top loading, it can be difficult to get to the bottom without removing everything.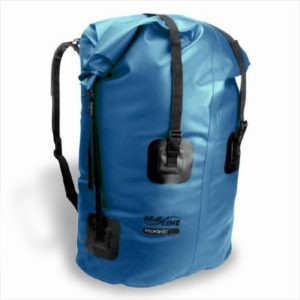 Tree-planter.com Recommends
Paddle bags are awesome. You've got a lot of gear, a small tent and your stuff gets transported in the back of a pickup truck in the rain. There is no better way to store your stuff anywhere you want if you've got one of these. Try eliminating the clutter in your tent by putting all of your non-essentials in a paddle bag and putting it out by a tree. When it rains, you'll smile.