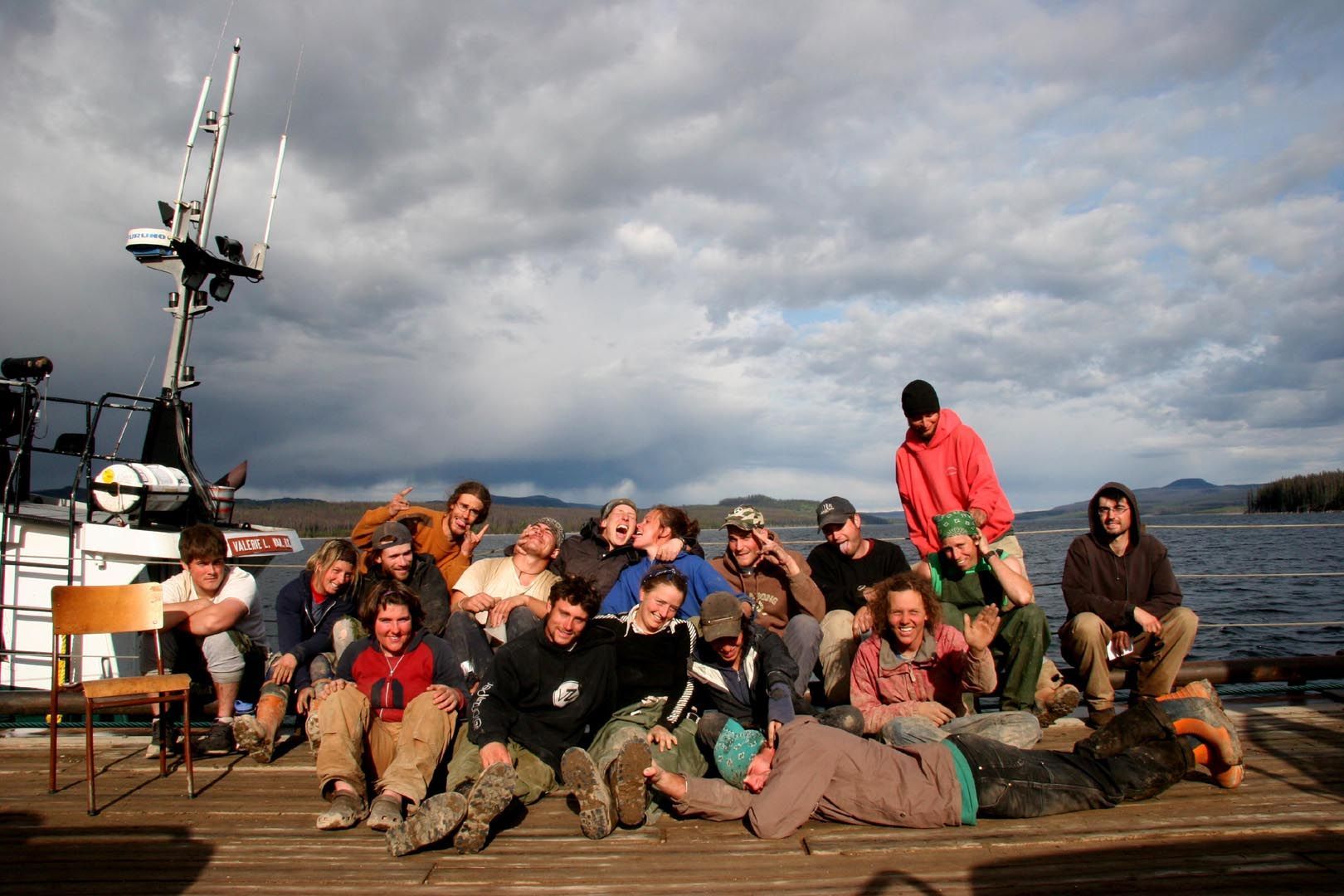 From head to toe…
Socks
10-12 pairs of socks. Wool works very well as they will keep your feet warm even when wet.
Shirts
Several short sleeve shirts and 2-3 long sleeve shirts
Pants
2-3 pairs of work pants. Cotton is cheap, durable and easy to get, but dries very slowly. Consider a medium weight tear resistant synthetic pant. Most outdoor gear stores carry good hiking pants that have become very popular among tree planters.
Long Underwear
Don't buy cotton. As soon as it gets wet, you get cold. SmartWool or Polypropylene is the way to go. Some highly fashionable planters wear long underwear covered with shorts as their daily uniform. Don't knock it until you've tried it!
Light Jacket or Fleece
For Women
Sports bras are worth their weight in gold.
For Your Head
Warm winter toque for the first few weeks of the season. Some mornings can be cold.
Wide-brimmed sun hat.
Gaiters
Optional but very nice if you wear anything other than rubber boots.
Gloves
Many planters use rubber gloves or fish gloves for their planting hand. Makeshift duct tape gloves are an alternative.
Bike gloves (padded palm with fingers cut off) are great for your shovel hand.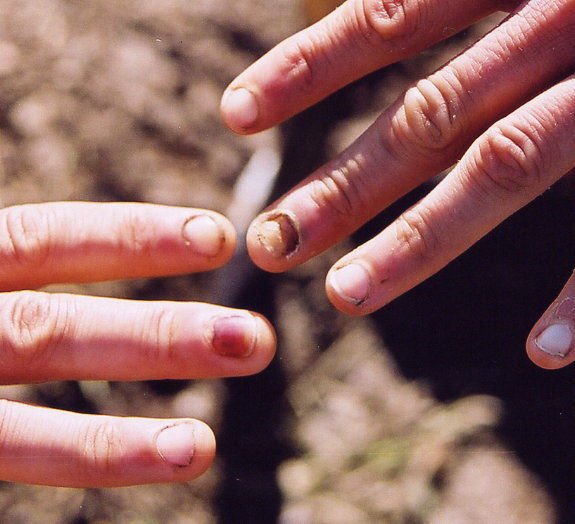 Rain Gear
This is an essential piece of gear that should always be included in your daypack. When buying rain gear, there are a few guidelines that should be followed:
Cheap rain gear will not last in the bush, and will cause you grief. Additionally, it can be very difficult finding replacement gear in small towns.
Gore-tex does not seem well suited for treeplanting. You sweat too much for the breath-ability part to keep up and the dirt takes its toll on the waterproof aspect.
No rain gear will last forever in the bush, but Wetskins and Helly Hansen style gear seems to last the longest and are both reasonably priced.
Cold Weather Clothes
Spring planting can offer a wide array of weather, changing daily or even hourly. The following items should be kept close at hand until summer truly hits.
Cold weather jacket
Toque
Mitts/gloves
Dry, warm socks
Day Off Clothes
Obviously, on days off in town, a clean, decent set of clothes is nice to have, and with this, you won't be viewed by the locals as a vagabond.