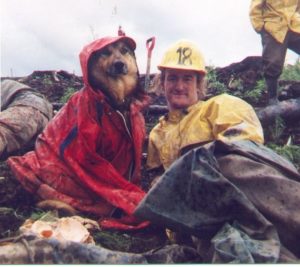 Tree-planter.com was emailed by Lana, the mother of a former treeplanter named Andrew who was killed in Vancouver by somebody with a head full of drugs. Many of you will have worked with Andrew so here is a little something else for you to help remember him by.
From Lana's Email…
I don't think there is anyone who didn't love Andrew. He was very upbeat and loved to socialize. He traveled in , , and . He surfed and skim boarded. He liked working in the bush doing geology tech work for a summer and studied geology for a year in college but then decided to follow his passion…. which was acting. He was studying at an acting school in Vancouver and went to pick up a friend after work when he ran into 3 men who were high on coke. The girlfriend of one of the men was flirting with Andrew…and started a fight. Andrew was a peaceful person and tried to talk to him and explain that he wasn't interested in the girl. The person sucker punched Andrew in the face but Andrew still tried to talk him down. Because he was so reasonable I think he naively believed that anyone could be reasoned with. The person suckered him again and then Andrew hit back. The killer pulled out a knife and stabbed Andrew 6 times. He bled to death in the arms of his friend.
His best pal Reuben (also pictured) had died a month earlier of a heart attack and old age. At first I was so crazy that I believed Reuben had taken Andrew. Anyway, I'm sure some people in the tree planting biz remember Andrew…. although it was 3 and a half years ago that he died. Anyway, if you want to put his picture or any information can you let me know when it is posted and I will show his sister. Thanks for your kindness. Take care. Lana.
Thank you for your email Lana. I'm certain that this photo and note about Andrew will bring back many fond memories with his former colleagues and friends.