Article by Devin "Viking" Glage
Here are a few pictures of my boots after a big season of planting. As you can see, they take a beating! These boots are the Zamberlan Vioz GT's, and I can't say enough good things about them. Light, comfortable, and durable. They are a little on the pricey side as far as boots go, but I wore them everyday last season and they will be going out for another year!
Some advice I would like to pass along is to:
Load them up with a couple coats of water repellent, and
Shoe Goo the toe caps and heal seams, especially where the rubber meets the leather. Do both of these while the boots are clean and dirt free and your boots will last far longer than a season.
I Shoe Goo'd the pair in the picture about 4 cycles in after I noticed the leather was getting rough on the toes and heel. Putting a good thick layer of Goo on before the boots see action will allow you to screef to your hearts content without worrying about putting a hole in them.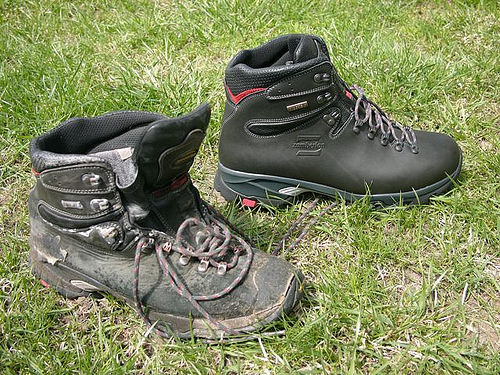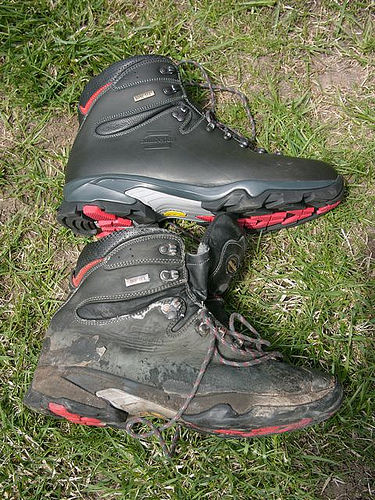 As you can see, the tread takes a beating after repeated screefing. The hole you can see in the middle of the sole only happened on the second last day of the season. I plan on Shoe Goo-ing it up and running these boots into the ground for another season!